About Mariette Kammerer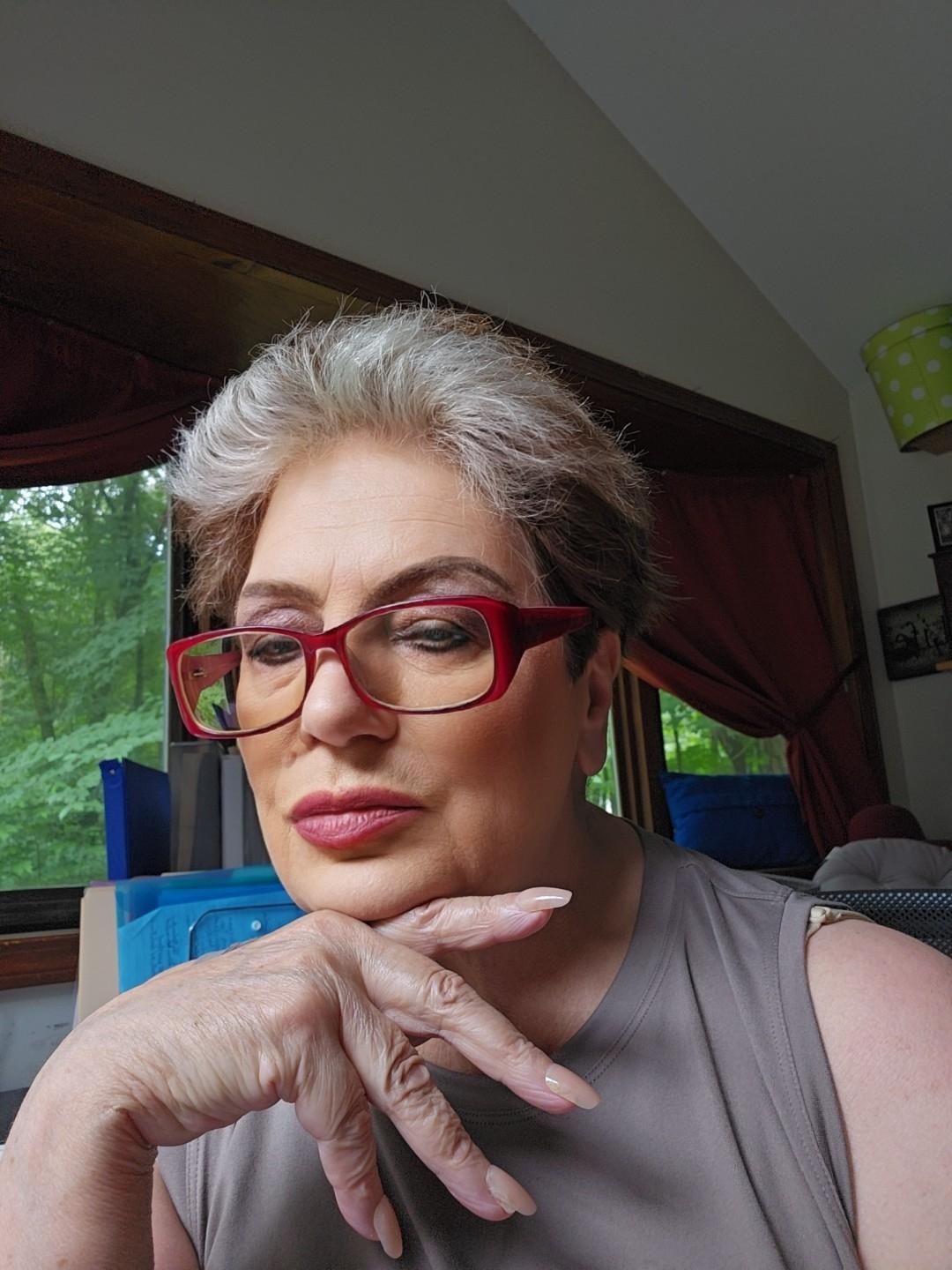 Mariette Kammerer, the visionary behind KES Educational Services, Inc. (KMAR Educational Services, Inc.), understands the paramount significance of education. However, her life journey has imparted a profound insight—that "Life Skills" reign supreme over formal education. Mariette's formative years were a school of responsibility and self-reliance, laying a solid foundation for her.
Drawing from her extensive professional experience and life lessons, Mariette ardently believes in the transformative power of failures. Often, this entails embracing change, venturing to new horizons, even relocating to different countries in pursuit of fresh experiences and opportunities. This quest extends to immersing oneself in diverse cultures, languages, and discovering where the heart truly finds solace. Prosperity and growth, in Mariette's view, thrive only within environments that foster comfort and a sense of belonging.
In 1970, Mariette embarked on her professional journey, initially diving into the realms of accounting and management as an employee. She dedicated 14 years of her life to this field, displaying unwavering enthusiasm for mastering the various computerized accounting systems that varied across industries. Accounting, often considered a rather dry domain, became Mariette's chosen path, influenced by her mother's sage advice and commitment to education.
By 1984, seeking greater fulfillment and eager to shake off the monotony that had settled in, Mariette took a bold leap into the Insurance and Investment Industry with high aspirations of financial success, as many touted it to be. The initial two years proved to be a test of her resilience, marked by meager earnings and discouragement from management, who suggested she explore alternative means of income. Mariette, however, chose not to heed that advice and remained undeterred. She not only recognized the challenges but also overcame them, charting a remarkable course for herself. Mariette forged her own career, income, and business, eventually becoming a consistent top earner in the industry, a feat she sustained for 18 years. Her journey even extended to Europe, where she worked as a Finance Broker from 1990 to 2000.
1970 -Mariette recalls starting her professional work life in accounting and management (as an employee) a total of 14 years and was always eager and excited to learn the various computerized accounting systems which varied from industry to industry. Accounting work is on the 'drier side' of life, but Mariette followed her Mom's advice and education to work in accounting.
1984 – Wanting to get more out of life and trying to overcome 'boredom' Mariette entered the Insurance & Investment Industry with 'high' hopes making lot of money.(so everyone says) The first two years were painful, making little to no money and being discouraged by management to seek out the  'Unemployment Line' to make more money. Mariette certainly 'recognized' that advise, but she did not 'fire' herself, she prevailed and went beyond where she could possibly have imagined. Mariette created her own career, income, business and became a consistent high earner in the field for 18 years and worked in Europe as a Finance Broker 1990-2000.
Mariette achieved the remarkable feat of taking charge as the "architect" of her own life and destiny—an accomplishment that eludes many. She transformed this vision into reality, but her path was not without its share of challenges, personal setbacks, and failures. Yet, Mariette never wavered in her determination and persevered steadfastly along her journey.
In her pursuit, Mariette recognized the pivotal role of timing. She understood the importance of introspection when faced with setbacks, promptly making the necessary adjustments and forging ahead. Mariette's unwavering commitment led her to acquire the utmost proficiency and expertise in both "Soft and Hard Skills," facilitating her personal growth and development to the highest degree.
Mariette has earned and is:
A Talent Scout
Fresh Idea Creator & Implementer
Creative
Sleeves-rolled-up Strategist
Innovative, Thrifty And A Hands-on Leader
Passionate Motivator For Change
Superior Sales & Marketing Experience
Superior New Customer Acquisition
On Air Communicator & Personality
Educational Program Producer for Consumers
Reinvention Specialist
Education: Associate Degree – Accounting 1967
2000 – Return from Europe – Spent the first couple of years researching existing companies on personal development and teaching life skills
2004 – KES Educational Services was established
16 years of television & radio experience as a: producer, host, interviewer
2006 – KES Educational Services Live Television Show on Public Access with own show: "Going The Distance"
2008 – KES Educational Services on Live Radio Program with own show: " Your Life Progress Guide"
2009 – KES Educational Services on CT Television with own show: " Going The Distance"
2011  to present – KES Educational Services Live Radio on WICC600 AM+ 107.3 FM with own show: "LifeTalk with Mariette"
2018 to present -The Healing Mind Magazine (Personal Growth Digital Magazine)
2023 to present – Daily Deals Ct (Business Digital Magazine)
2023 –  "LifeTalk with Mariette" "Reset Your Life" " Empowering Tomorrow's Heroes" Podcast Channel featured on Amazon, iTunes, Apple Podcasts, Stitcher, Spotify, Google Podcast, Tune In
2023 – Author of 2 books: "Women Vibes" and "Love's Compass: Guiding Your Marriage Through Ups and Downs"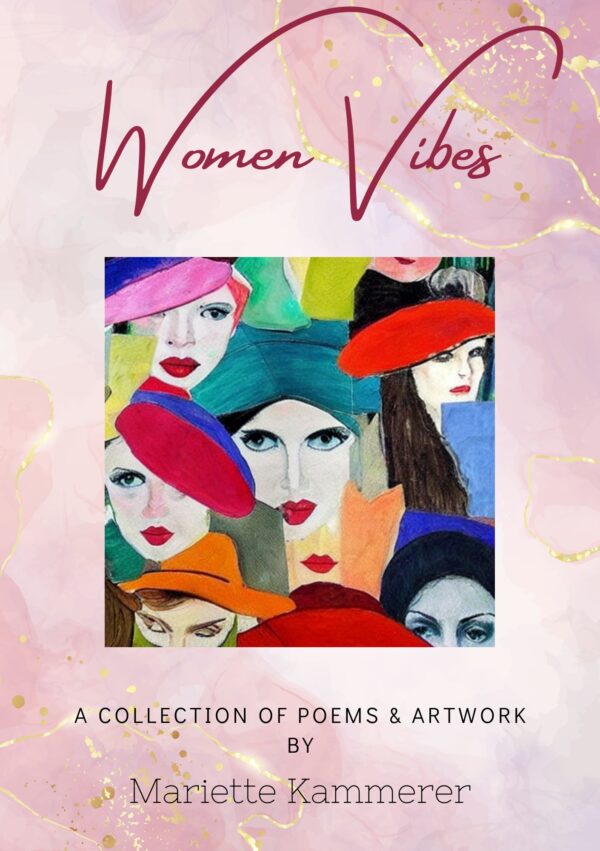 Women's Vibes – A Collection of Poems and Artwork
by Mariette Kammerer
Step into the vibrant world of "Women Vibes," a captivating collection that weaves the essence of femininity through the delicate threads of poetry and the vivid strokes of artwork. Mariette Kammerer invites you on a journey through the rich tapestry of women's experiences, where each page resonates with the beauty, strength, and resilience of the feminine spirit. More information + purchase click below.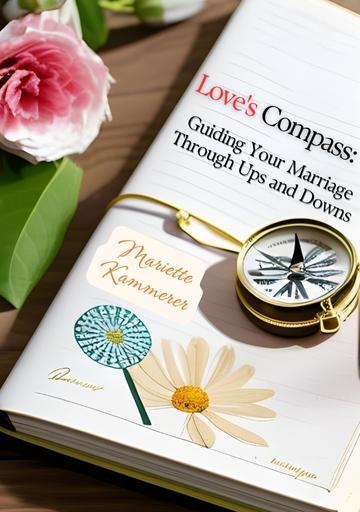 "Love's Compass: Guiding Your Marriage Through Ups and Downs"
by Mariette Kammerer
"Love's Compass: Guiding Your Marriage Through Ups and Downs" is a self-help book aimed at helping couples navigate the challenges and joys of married life.
Mariette Kammerer's book offers valuable insights and practical advice on strengthening and maintaining a healthy and fulfilling marriage.
It explores communication, conflict resolution, intimacy, trust, and the importance of prioritizing love and commitment in a long-term relationship.
More information and purchase click below.