About Mariette Kammerer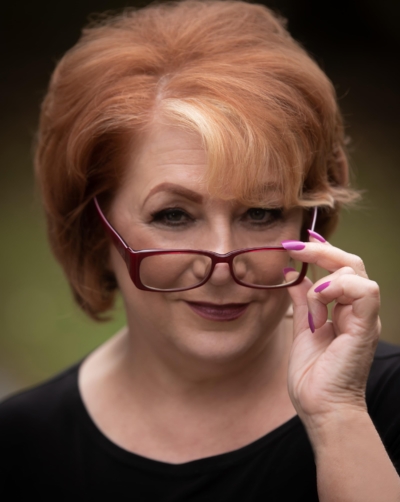 Mariette Kammerer is the founder and creator of KES Educational Services, Inc. (KMAR Educational Services, Inc.) Mariette knows about the importance of having an education. But she also learned over her lifetime that "Life Skills" are superior to any education; Mariette learned responsibility and independence growing up which helped her as a foundation.
It is Mariette's belief and knowledge from her professional work and life experience that one can only learn and grow from failures. Many times that entails changing environment, moving to another country for new experiences and explore new opportunities, including learning about the people, their culture and language. It is also about where a "soul" feels at home. One can only prosper and grow in an environment were they are comfortable.
1970 -Mariette recalls starting her professional work life in accounting and management (as an employee) a total of 14 years and was always eager and excited to learn the various computerized accounting systems which varied from industry to industry. Accounting work is on the 'drier side' of life, but Mariette followed her Mom's advice and education to work in accounting.
1984 – Wanting to get more out of life and trying to overcome 'boredom' Mariette entered the Insurance & Investment Industry with 'high' hopes making lot of money.(so everyone says) The first two years were painful, making little to no money and being discouraged by management to seek out the  'Unemployment Line' to make more money. Mariette certainly 'recognized' that advise, but she did not 'fire' herself, she prevailed and went beyond where she could possibly have imagined. Mariette created her own career, income, business and became a consistent high earner in the field for 18 years and worked in Europe as a Finance Broker 1990-2000.
Mariette mastered becoming the "producer" of her own life and destiny which many people do not achieve. She made it reality. Mariette's journey was hard, tough, full of personal adversities and failures. Mariette never gave up and continued on her journey. Timing is crucial. Reflecting on things that don't work out and making the necessary changes immediately and trying again. Mariette never gave up and earned the highest knowledge and experience in owning "Soft and Hard Skills" to further personal growth and development.
Mariette has earned and is:
A Talent Scout
Fresh Idea Creator & Implementer
Creative
Sleeves-rolled-up Strategist
Innovative, Thrifty And A Hands-on Leader
Passionate Motivator For Change
Superior Sales & Marketing Experience
Superior New Customer Acquisition
On Air Communicator & Personality
Educational Program Producer for Consumers
Reinvention Specialist
History
Education:
Associate Degree –
Accounting 1967
2000 – Return from Europe – Spent the first couple of years researching existing companies on personal development and teaching life skills
2004 – KES Educational Services was established
16 years of television & radio experience as a: producer, host, interviewer
2006 – KES Educational Services Live Television Show on Public Access with own show: "Going The Distance"
2008 – KES Educational Services on Live Radio Program with own show: " Your Life Progress Guide"
2009 – KES Educational Services on CT Television with own show: " Going The Distance"
2011  to present – KES Educational Services Live Radio on WICC600 AM with own show: "LifeTalk with Mariette"